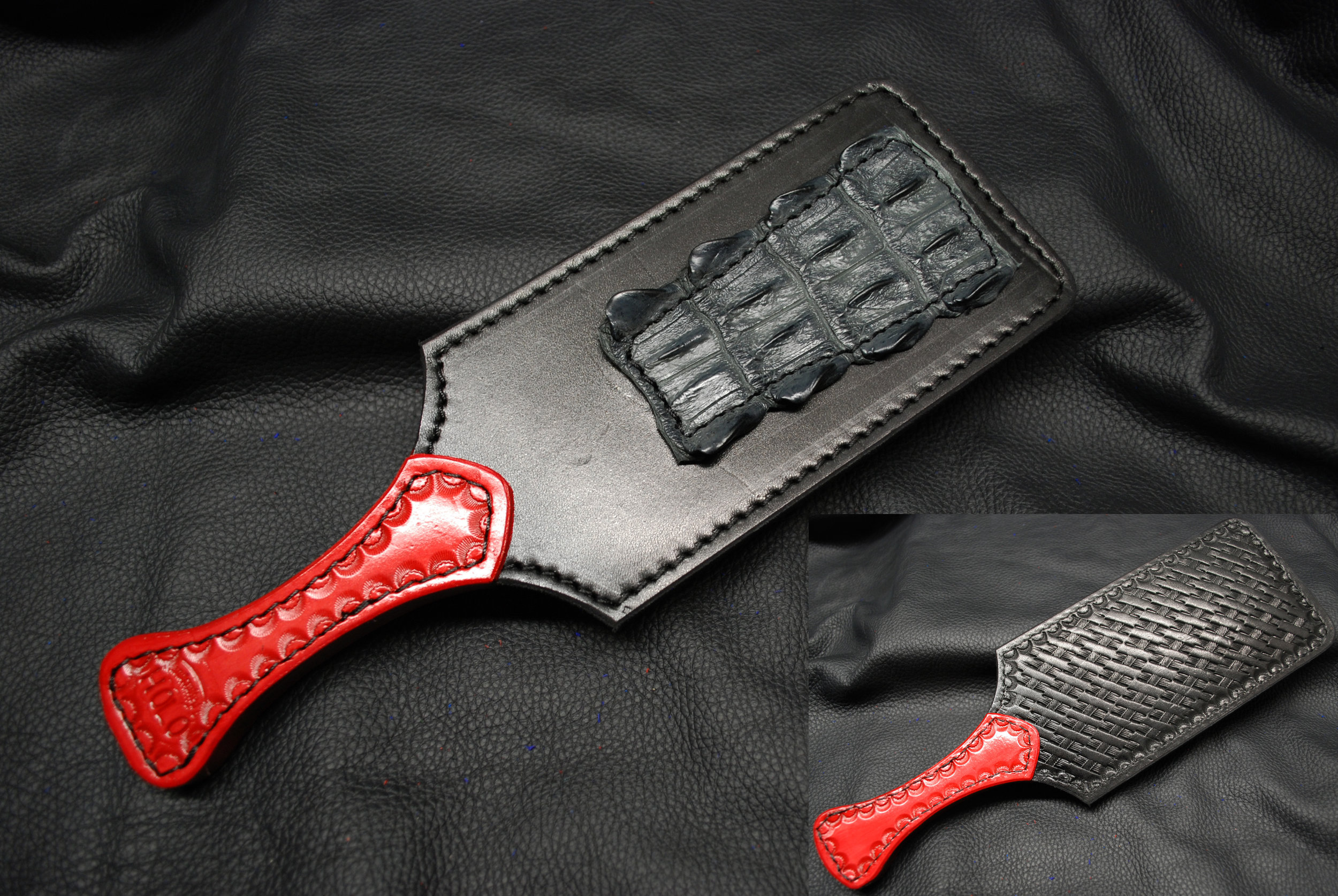 Crocodile Leather Paddle
Crocodile spine spikes are attached to the back of a leather paddle. The spikes are hard cartilage and leaves a beautiful mark behind! The paddle is two layers of thick, stiff leather that measures 4 1/2" wide and 12" long. The back of the paddle has a stamped pattern.
Because of extremely limited stock and availability of the crocodile spine leather, special orders are generally not available for this paddle. Those that are, may take over 4 weeks to fulfill. Product is limited to inventory on hand. Spine piece will be random size and width to fit paddle.