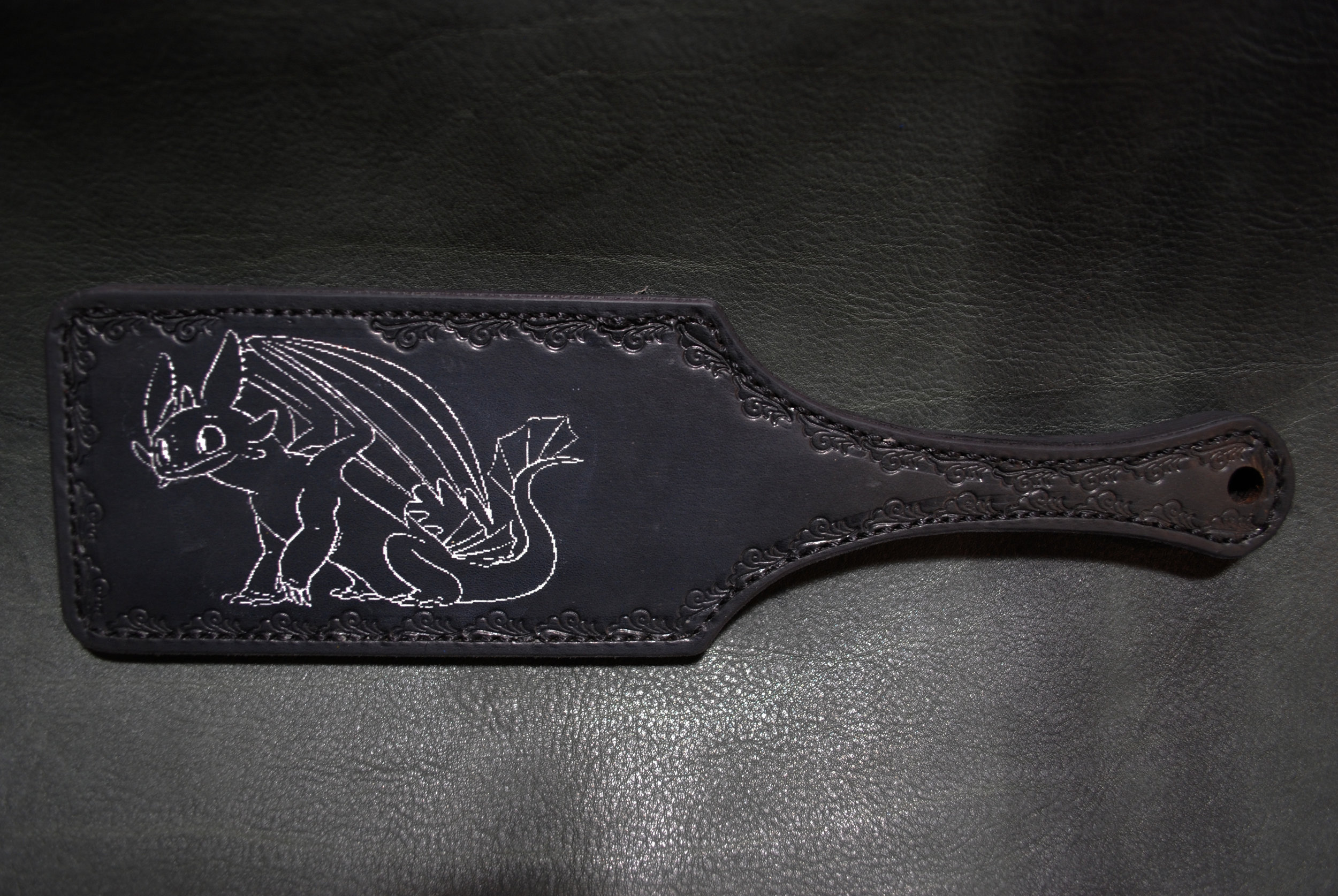 Laser Leather Paddle
These laser engraved leather paddles are made out of two layers of thick black latigo leather (3 layers at the handle). They measure approximately 3.5"x12".
Custom images are welcome. Customize your very own paddle! The design that hold the paint best is an outline image. If you do not have an outline of an image you would like, you can email me @ HoloWhips@gmail.com your image and I can see if I can modify it to work best.