Metal Free Hand Crafted Fade Collar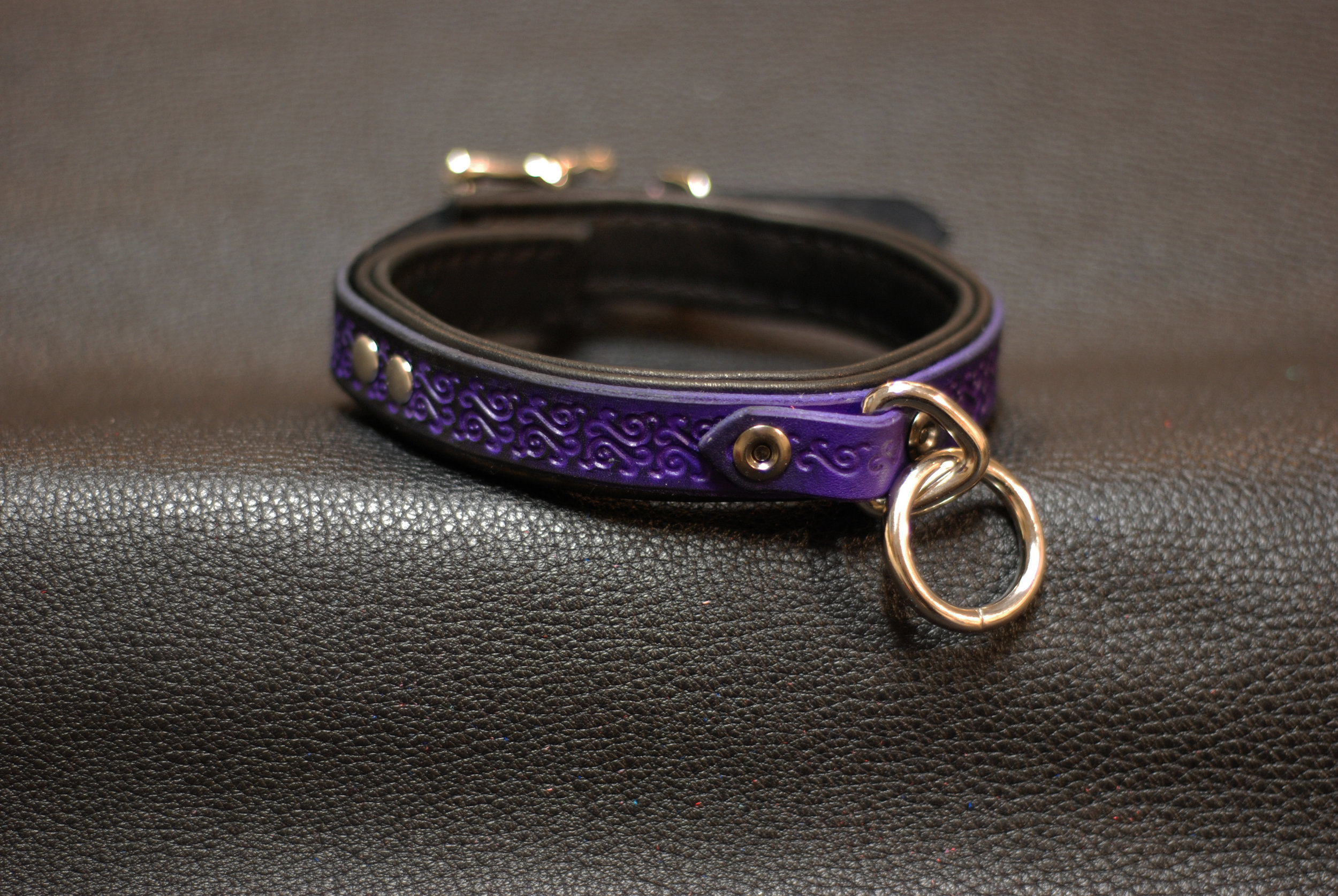 Metal Free Hand Crafted Fade Collar
These Custom Hand Made and Metal Free leather collars without Links are made for those with metal allergies in mind. No metal is on the inside of this collar. Numerous colors are available including red, blue, teal, purple, black, and smoke grey, and numerous options for custom hand tooled designs. When choosing a color, that will be the color on the inside of the stamp and what the black will fade to.
These will fit the majority of peoples necks. Once you add this item to your shopping cart, you will be prompted to enter a neck size (if you know it). Standard sizing fits approx. 14"-18".
Please refer to my other listings for patterns that are not listed in the pictures, or send us a message including the pattern you would like to see.
For special requests please feel free to contact us.
Your order will be made once it is placed. Not all variations are consistently in stock. Due to this, your order may take up to 1-2 weeks for completion.